During the COVID-19 pandamic I noticed that a lot of new girls were interested in becoming a sugar baby. But there is a catch. How do you get a sugar daddy that only wants to talk? Afterall during a pandemic it is almost impossible to meet new people, let alone a new sugar daddy.  Another factor is that some sugar babies are just not interested in having sexual relationship with their sugar daddies.
Important note:
How to Get a Sugar Daddy that Only Wants to Talk?
If you're an aspiring sugar baby, then there are plenty of sugar daddys out there waiting to meet you and take care of you. However, most sugar daddys get into dating a sugar baby for one reason – sex. They are older, mature guys with big bank accounts, but they might not have the looks anymore, with greying hair.
If the average man in their 40s walked up to a 20-something girl and asked for their number, they'll probably have the girl accuse them of being a "pedo" and laugh in their face. However, it's a different thing with money involved.
Sugar daddys are willing to pay good money to get with younger girls, and you can take advantage of that.
However, what do you do if you want a sugar daddy, but you don't want to have sex with them? If the thought of sleeping with an older man grosses you out, then we have good news. Some sugar daddys don't require you to have sex with them.
These sugar daddys might have sexual issues preventing them from getting intimate with women. However, they might still want a young, gorgeous woman on their arm for social events to make them look important and virile to the community.
You could strike it lucky and find a sugar daddy that's willing to pay you just to hang out with them and provide them with the company. If that sounds like a dream gig to you, then keep reading.
We'll unpack everything you need to know about finding a sugar daddy that doesn't want to use you for sex.
Register for a Sugar Daddy or Sugar Baby Website
The first step in moving into the sugar dating scene is to find a credible sugar dating website. Register an account on the site, and you'll get access to a treasure trove of sugar daddys that can't wait to meet you.
However, as mentioned, most sugar daddys are looking for sex. So, how can you get around these issues? The key is to create a profile stating what you want from your sugar daddy. Don't be afraid to get specific and express that you aren't interested in having sex. As we said, there are plenty of sugar daddys out there that don't even want you for an intimate relationship.
Create Your Profile
However, you'll need to be specific about it in your profile. The sugar dating site will ask you to create a profile describing what you want out of a sugar dating website. It's critical that you list that you're not interested in sex.
Your profile helps to qualify your sugar daddys. If they click on your profile and see that you don't want to have sex, they'll move onto someone else. It's a great way of ensuring you don't waste your time or theirs.
Stringing a sugar daddy and hoping that you can convince them they don't want to have sex is a bad idea. It will end up putting you in a bad position, and you could end up possibly even getting hurt physically. The last thing you want is an upset, angry male who thought they would get you into bed at the end of the date.
Be Honest
By being open and honest up front, you avoid a lot of frustration and pain in the future. Make sure you explicitly state that you are not interested in having sex in your profile, don't be aloof or coy with it; just come right out and say it.
Honesty is always the best policy, and it ensures you get what you want out of your sugar dating experience before setting up your first date.
Don't Be Deceptive
Some sugar baby's think that if they mention they aren't interested in having sex, they won't get any interest from sugar daddys. Sure, if you don't want to have an intimate relationship, you're probably missing out on a large chunk of the sugar daddy market. However, it's not a train smash.
There are thousands of sugar daddys willing to date you and pay you for the pleasure of the experience without getting intimate with you. Maybe they are a 50-something power executive at a financial firm, and they want a young hottie to flash off to their peers at a dinner.
There could be dozens of reasons why a sugar daddy wants an attractive woman on their arm, but they don't want her for sex. Whatever the reason, who cares? As long as they're willing to pay you for your time, it benefits both of you.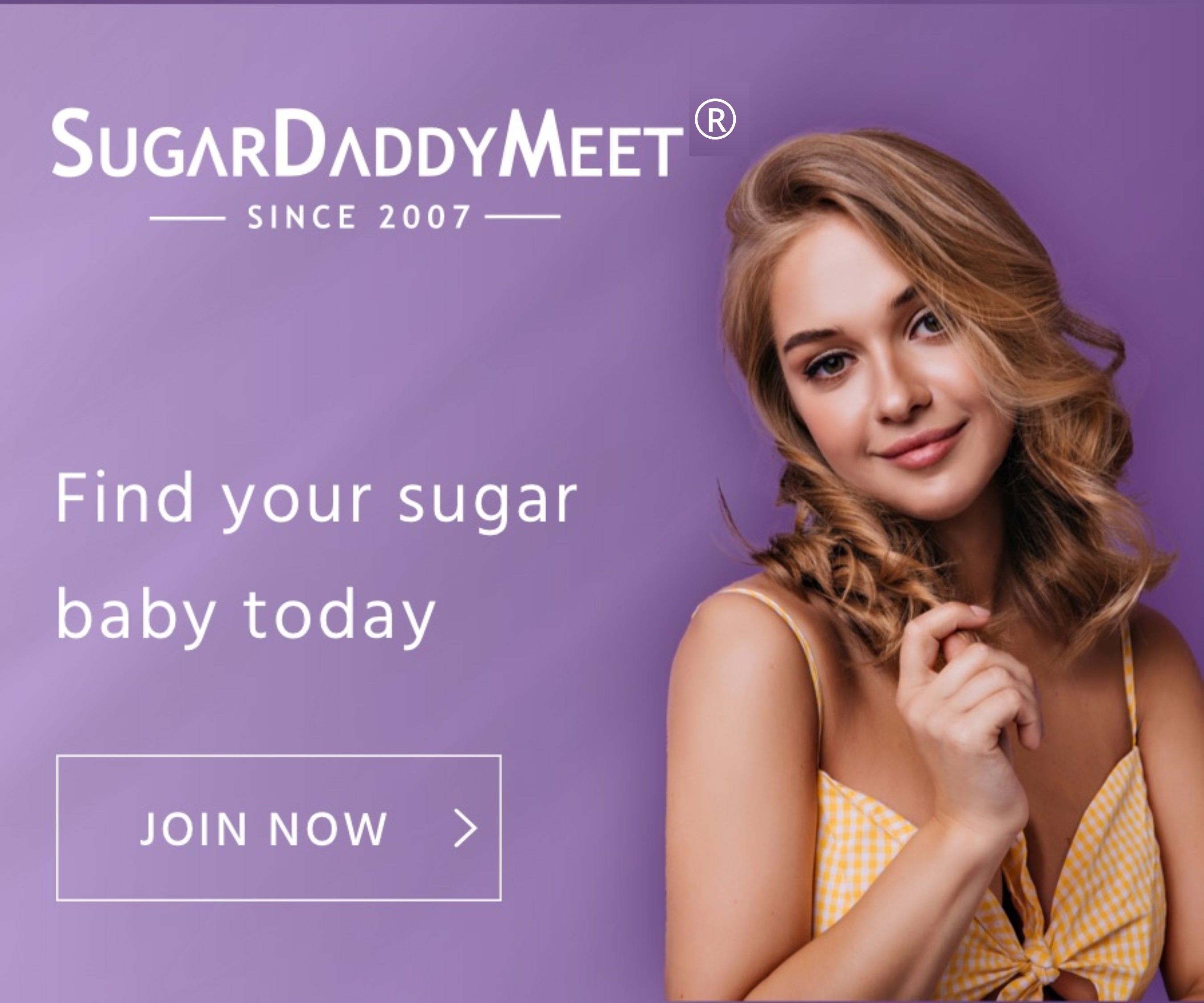 What to Do if Your Arrangement Changes?
Take a look around a sugar dating site like SugarDaddyMeet.com, and you'll find thousands of sugar daddys looking for sugar babies. There are listings in every state, and the site has one of the largest sugar databases in the world.
Chances are, you'll get several responses to your no-sex profile, and you'll get to pick the sugar daddy that's right for you. Nothing is stopping you from taking on relationships with several sugar daddys at once. You could juggle two, three, or four relationships, as long as you feel you can handle it.
There's a chance you might find that your sugar daddy is not what you expect. They might start to grow on you, and you might develop feelings for them over time as your relationship develops. If that's the case, you're going to have to be open and honest with your sugar daddy about your feelings.
However, things could turn the other route, and you might find that your sugar daddy starts developing feelings for you. As a result, they might want to turn the relationship into a sexual one. If that's the case, you'll need to decide if that's something you want out of the relationship.
Don't Fade on Your Principles
The reality is that you have no obligation to the sugar daddy to turn the relationship into an intimate setting. Even if they've paid you thousands of dollars up to this point, they do not control you or your body.
If you feel uncomfortable at any point, you always have the option of walking away from your sugar daddy. There should be no reason for him to guilt you into having sex with him. It's your body and your choice, not his.
Some sugar daddys are deceptive. They might think you are so hot that they have to have you. They agree to a no-sex relationship and shower you with money, gifts, and attention. They do it in the hope that they can turn your impression of them around, and you'll agree to have sex with them.
It's important that you set your boundaries from the beginning, and if they move against the terms of your relationship, you always have the right to walk away. If you got into the relationship with the intention of not having sex, then stick to your principles.
Don't let the sugar daddy try to pressure you in any way. If you feel that your sugar daddy is overstepping the mark, speak to someone about it and ask them for their impression of the situation.
It's easy for you to feel guilted into sleeping with the sugar daddy. However, speaking to someone about the situation can help you reframe things in your mind and reinforce your no-sex principles.
There's Plenty of Sugar Daddy's Out There
One thing is for sure; you don't have to put up with any guilting behavior or pressure from your sugar daddy. At the end of the day, it's your mind, your body, and your decision. If you feel uncomfortable, leave them, block their profile, and move on with your life.
There are plenty of mature men out there willing to take you out and have a good time without wanting sex in the arrangement. Just log back onto your SugarDaddyMeet.com profile, and update your status. You'll start receiving requests right away, and you'll have plenty of new sugar daddies willing to take you out on your rules.
SugarDaddyMeet.com com gives you a link to the sugar daddy market, and there is plenty of fish in the sea. If you end up dating a dud that's wasn't what you expected, you have no obligation to continue the relationship.
No bend on your principles. If your sugar daddy agrees to date you without sex, then that's how it should be – no questions asked.